PRIME - Healthy or Harmful?
The new sports drink, Prime, has become very popular in South Africa among children and teenagers. Is the sudden craze healthy or harmful?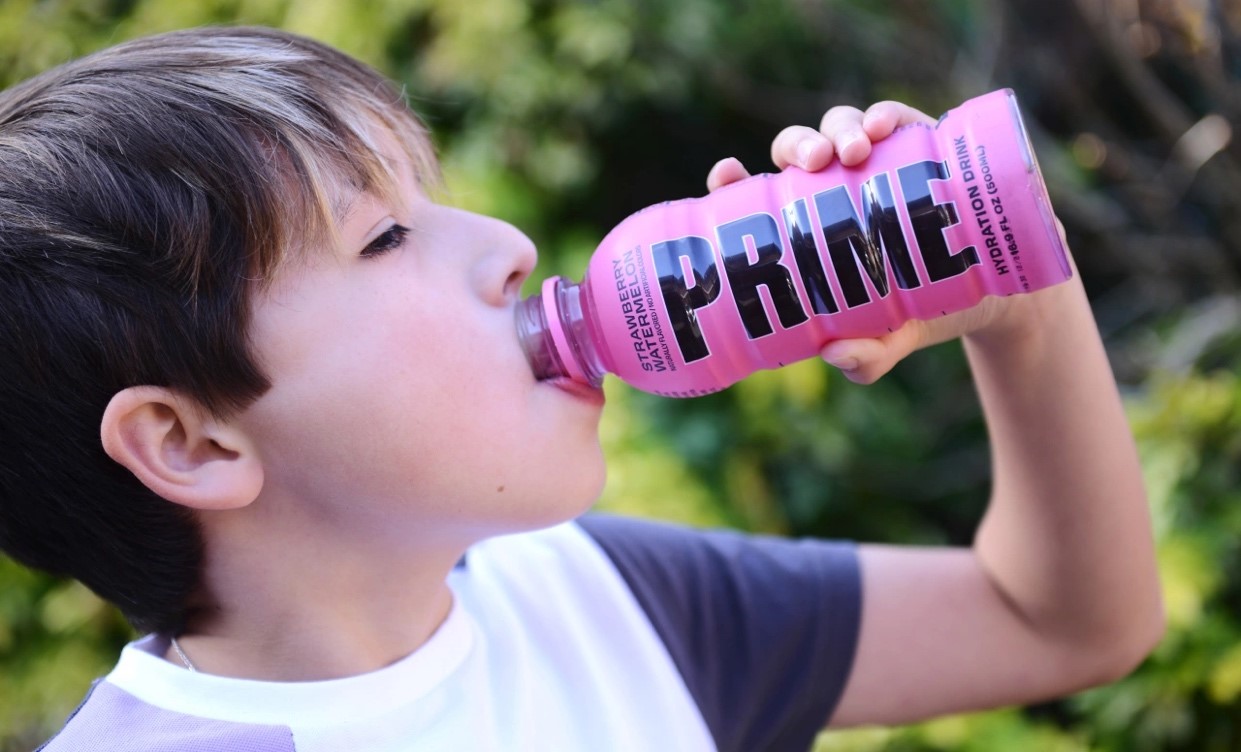 PRIME - Healthy or Harmful?
The new sports drink, Prime, has taken the South African market by storm since its release in 2022 by Youtube sensations Logan Paul and KSI. These two Youtubers have a massive fan base of over 100 million followers across all social media platforms. Prime has generated a significant amount of fan hysteria since arriving in South Africa in May this year with children and teenagers being the most regular customers of the drink. As a result of this sudden craze, we have decided to investigate whether the hype and hysteria are warranted.
Currently there are three Prime products available: the Prime Hydration drink, the Prime Hydration sticks, and the Prime Energy drink. However, only the Prime Hydration drink is available in South Africa at present. The Prime Hydration drink is labelled as a sports drink and contains 10% coconut water, branch chain amino acids (BCAAs), electrolytes, Vitamin B and several antioxidants, with 2g of sugar per drink (1). Although the Prime website claims the Hydration drink to be suitable for all ages, other sources have warned children under 15 years old from consuming it (2). Based on the nutrition label provided on the Prime website, the Prime Hydration drink compares with similar drinks in the sports/hydration category. It is evident the product is popular, as shops such as Checkers have hosted massive marketing campaigns and price drops, with the drinks being sold for R39.00.

The most concerning product from Prime, is the Prime Energy drink, which is currently not sold in South Africa. This drink contains a whopping 200mg of caffeine, which is significantly higher than its competitors, such as Monster Energy with 160mg per can and Red Bull with only 80mg (3,4). When compared to a cup of coffee, which only has 40mg of caffeine, the high amount in a single drink is worrying (5). Regular consumption of energy drinks can lead to various health issues including heart arrhythmias, headaches, high blood pressure, inflammation, and chronic conditions, such as diabetes and obesity (6–10).

On the Prime website, there is a disclaimer regarding the age of use, warning anyone under 18 years old, pregnant, or breastfeeding not to consume the energy drink (11). Furthermore, what is even more concerning is that the website does not provide a nutrition label for the drink. When searching online for more clarity on other ingredients in the drink, we were unable to find a nutrition label listing all the drink's ingredients. Although the energy drink is not yet available in South Africa, many overseas schools have already banned the drink from children's lunch boxes, and parents are encouraged to rather send water or fruit juice with their kids to school (12). If the energy drink does become available here, we would encourage the same. The high amount of caffeine is not advisable, and the lack of nutritional information is concerning.
References
Matthew Mohan-Hickson. Does Prime Hydration have caffeine? Full list of ingredients in a bottle of KSI and Logan Paul Drink. National World. 2023.
Susie Burrell. Are Prime drinks OK for kids? An expert explains what you need to know. news.com.au. 2023.
Caxton Reporter. Prime drink craze: Are you slurping up the correct information? Low Velder. 2023.
Savanna Shoemaker. Whats the difference between Red Bull and Monster? Health Line. 2019.
Food and Drug Administration. Spilling the Beans: How much caffeine is too much? 2018.
Soós R, Gyebrovszki Á, Tóth Á, Jeges S, Wilhelm M. Effects of caffeine and caffeinated beverages in children, adolescents and young adults: Short review. Vol. 18, International Journal of Environmental Research and Public Health. MDPI; 2021.
Holubcikova J, Kolarcik P, Madarasova Geckova A, Reijneveld SA, van Dijk JP. Regular energy drink consumption is associated with the risk of health and behavioural problems in adolescents. Eur J Pediatr. 2017 May 1;176(5):599–605.
Gutiérrez-Hellín J, Varillas-Delgado D. Energy drinks and sports performance, cardiovascular risk, and genetic associations; future prospects. Vol. 13, Nutrients. MDPI AG; 2021. p. 1–31.
Petit A, Karila L, Lejoyeux M. Abuse of energy drinks: Does it pose a risk? Presse Medicale. 2015 Mar 1;44(3):261–70.
Wolk BJ, Ganetsky M, Babu KM. Toxicity of energy drinks. Vol. 24, Current Opinion in Pediatrics. 2012.
PRIME. 2022.
Keshia Africa. What's really behind the Prime hydration craze – and why schools are banning the trendy drink. News.24. 2023.