Get in touch (021) 659 5667
National Diploma in Fitness
The National Certificate in Fitness (NQF Level 5; 245 Credits) is a 2-year qualification that equips you to apply your knowledge about sport conditioning to the design and implementation of physical fitness programmes. Through your training in the Diploma Qualification, you will be capable of applying physical fitness training protocols that comply with the relevant physiological principles of training.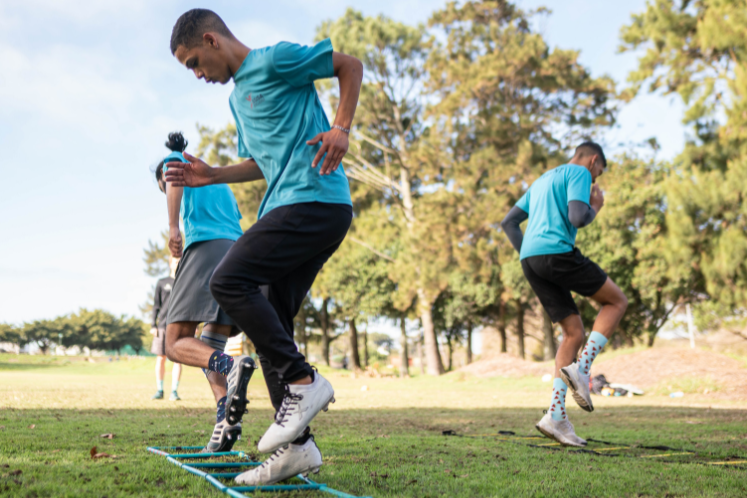 Learning Outcomes
-Demonstrate knowledge of the fitness environment and the context in which physical activity takes place.
-Conduct and interpret pre-participation screening for physical activity readiness.
-Assess, evaluate and monitor health-related fitness components, and/or, components related to sports performance.
-Design and demonstrate exercise and/or sports conditioning programmes.
-Implement, monitor and modify exercise programmes.
-Motivate and support participants in making activity-related and or wellness decisions and or sports performance-related decisions.


Course Content
The 2-year National Diploma in Fitness incorporates all 29 modules of the National Certificate in Fitness in year 1.
Year 2 of the qualification covers 9 modules that will teach you how to integrate fitness, sports conditioning, skills, tactics and nutrition into a planned programme.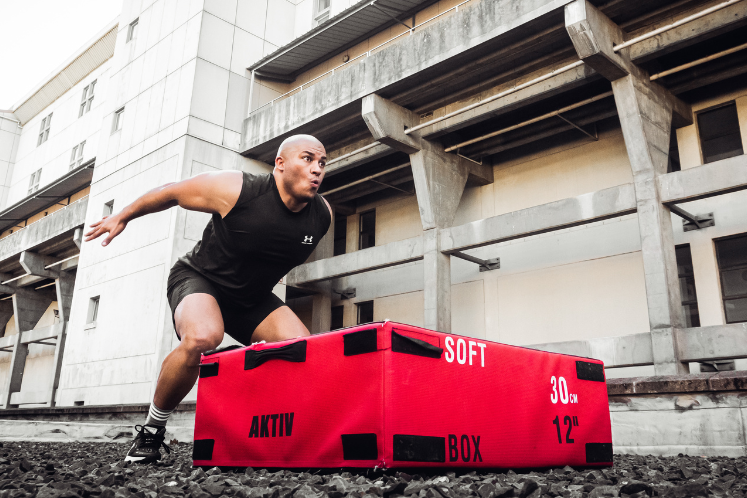 More about the Qualification:
The learner must have a National Certificate in Fitness qualification (NQF 5) and a valid First Aid Certificate. It is important to note that the course will be facilitated and assessed in English.
This course is run over 10 months.
Lecturers are experienced subject matter experts that are currently working in their respective fields.

This personal training qualification is 30% theory and 70% practical to ensure that you are fully prepared to enter directly into your chosen profession. All practical work and workplace experience is undertaken at the SSISA.

Assessments are conducted at the end of each term to ensure you are monitored regularly and support can be given should the need arise.
This qualification is accredited by CATHSSETA and registered with REPSSA. It is internationally recognised.
Personal Fitness Trainers
Fitness Facility Managers
Floor Supervisor
Group Fitness Instructor
Health and Wellness Coach
Physical Education
Fitness Club Owner/Operator
Fitness Centres, Gyms and Health Clubs
Corporate Fitness Facilities
Sports Clubs
Schools
Holiday Camps
Hotels
Cruise Liners
Spas
Payment options (Per Annum)
EARLY BIRD UPFRONT CASH PAYMENT (DISCOUNT)
Total R53 000
+ Applies to cash payments madebefore 31 October 2023
EARLY BIRD REGISTRATION FOR DEBIT ORDER PAYMENT OPTION
Total R55 500
+ Applies to cash payments madeafter 1 November 2023
EARLY BIRD UPFRONT CASH PAYMENT (DISCOUNT)
Total R58 000
Deposit required (R7 500)
+ Applies to registrations and deposit made before 31 October 2023
+ 10 Monthly debit order payments of R 5 050 starting from March 2024
NORMAL REGISTRATION FOR DEBIT ORDER PAYMENT OPTION
Total R59 000
Deposit required (R8 500)
+ Applies to registrations and deposits made after 1 November 2023
+ 10 Monthly debit order payments of R 5 050 starting from March 2024