Exercise during pregnancy doesn't need to be scary
Let our experts guide you every step of the way. Happy Moms is an 8-week fitness programme designed for expecting moms, guided by specialists. All moms are screened and assessed by our biokineticists to monitor their progress.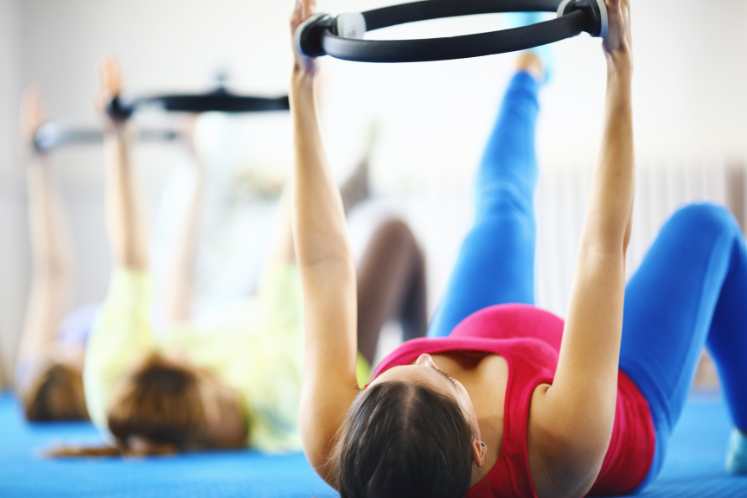 The programme offers the following

A fun and safe way of keeping fit with a community of expectant moms and the opportunity for partners to join and be put through their paces

Pre-and post-programme assessments with BP monitoring before and after each class

Programme manager liaising with gynae to create a network of care

Modalities include: Muscular strengthening in the gym, aqua therapy, and mat-based pelvic stability

2 Classes a week over 8 weeks

Dietary and psychological workshops
Interested? We'll contact you
FREQUENTLY ASKED QUESTIONS
Improved sense of well-being and overall energy levels
Reduced muscle stiffness and improved muscular strength
Improved blood pressure control and reduced illnesses associated with gestation
Boosts brain health
Reduced risk of metabolic illness
You do not need to be a member to join one of our programmes. These programmes are available to the general public.
Programmes are not included in memberships. Ask your sales consultant or contact info@ssisa.com if you would like to find out how much a programme costs.
A programme runs for a set period of time and is not included in your membership. A class runs throughout the year and is included in your membership.
Monday to Friday 05:30-21:00
Saturdays 06: 30-19:00
Sundays 08:00-12:30 & 16:00-19:00
Public holidays 06:30-12:30 & 16:00-19:00
Closed Days: Good Friday, Christmas Day and New Year's Day